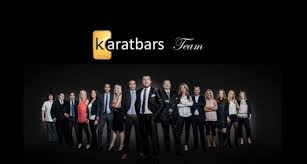 Karatbars International – Team Update
Wednesday again!!   Got a nice delivery from Karatbars…. 
As you know I joined a company called Karatbars twelve months ago which had 60,000 affiliates and customers in 57 countries.
In the past twelve months my personal group has grown to 
2600+
 and the company total now stands at over 
200,000+ in 120 countries
.
Someone said to me today… "I don't really get it"   My advice was to stop trying to get it and watch my live presentation tonight.
What I get is that dozens of people I know are earning $10,000+ per week including Bonnie in this picture….  I will be doing the same by the end of this year….
People spend 4 years in University earning nothing in the HOPE of getting a job at the end of it….
All you have to do in Karatbars is watch one 40 minute webinar once a week..and follow what I show you….
No one has to do any reading, learning, explaining or selling
I prepare and present these every week so NO ONE in my team needs to do any answering questions, recruiting, explaining or selling.
Just ask people to watch the webinars…..
Want to hear other Karatbars presentations?
You also have the choice of watching any one of two live USA webinars every day at 12pm and 9pm EST    Every day by different leaders in the company.
Karatbars Explained For Friends And Family
How would you explain Karatbars to a nine year old? I hope you enjoy this short video which does just that…
Karatbars is a business you could recommend to friends and family because it is a business that anyone in any country can do. No one is actually buying anything so no one can loose anything. 
People are simply trading one currency (paper), for a more stable currency (Gold) and doing it through a company with a solid four year track record who have never ever missed a delivery…
Pretty simple really…  make sure to invite a friend or two to tonight's presentation…
Regards,
Brian
Brian McGinty
  – 
Global 
VIP
 Karatbars Team Builder
Tel: 0044 75 11 650 427